MALAYSIAN TENPIN BOWLING CONGRESS
Together We Serve To Better Our Sport
Malaysian Tenpin Bowling Congress is the national governing body for the sport of tenpin bowling in Malaysia and is recognized as such by the Olympic Council of Malaysia, and the Government through its Ministry of Sports and the National Sports Council. It is also recognized as such by World Bowling and Asian Bowling Federation. The Malaysian Tenpin Bowling Congress' objectives are to promote, regulate and organize the sport of tenpin bowling in Malaysia with particular emphasis on excellence. MTBC currently has 13 State and Federal Territory affiliates and MTBC regulates tenpin bowling disciplines, organizes the prestigious Malaysian International Open, the National Championships, the Interstate Championships and sanctions numerous others. MTBC has also a coaching development system as well as a world-class youth development program that has created a number of world champions throughout the years. It is helmed by Dato' Dr. PS Nathan, who himself was an established bowler back in the days, since its establishment in 1974.
Quick Links
MTBC Information
Sportexcel-MSN-Milo-MTBC National Junior Circuit 2019
Get the latest info on the National Junior Circuit here
40th Malaysian International Open 2019
The Malaysian International Open Bowling Championship is one of the most prestigious bowling tournament in the region!
43rd National and 32nd Interstate Championships 2019
43rd National and 32nd Interstate Chmapionships 2019 will be announced in due time once a suitable date is confirmed.
MTBC Averages
Check the Current MTBC 2019 Averages here
Users on page
Now online: 1
Today: 22
This week: 93
Overall: 158556
Latest News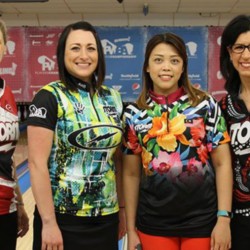 KUALA LUMPUR: Siti Safiyah Amirah Abdul Rahman set the lanes ablaze in Wisconsin, Saturday to reach the stepladder finals of the PWBA Tour Players Championship. The Malaysian posted a 36-game total of 7,968 pinfalls to make the cut. Americans Kelly Kulick (8,064), Lindsay Boomershine (8,042) and Liz Johnson (7,966) are the other bowlers in the[…]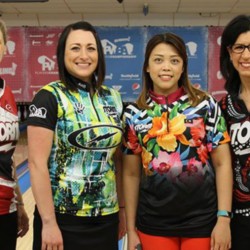 PETALING JAYA: Siti Safiyah Amirah Abdul Rahman has qualified for the top four stepladder finals of the PWBA Players Championship in the United States. The 27-year-old finished the three-day gruelling 36-game contest at the Ashwaubenon Bowling Alley in Wisconsin in third spot with a grand total of 7,968 pinfalls on Saturday. American trio Kelly Kulick[…]
Previous
Next