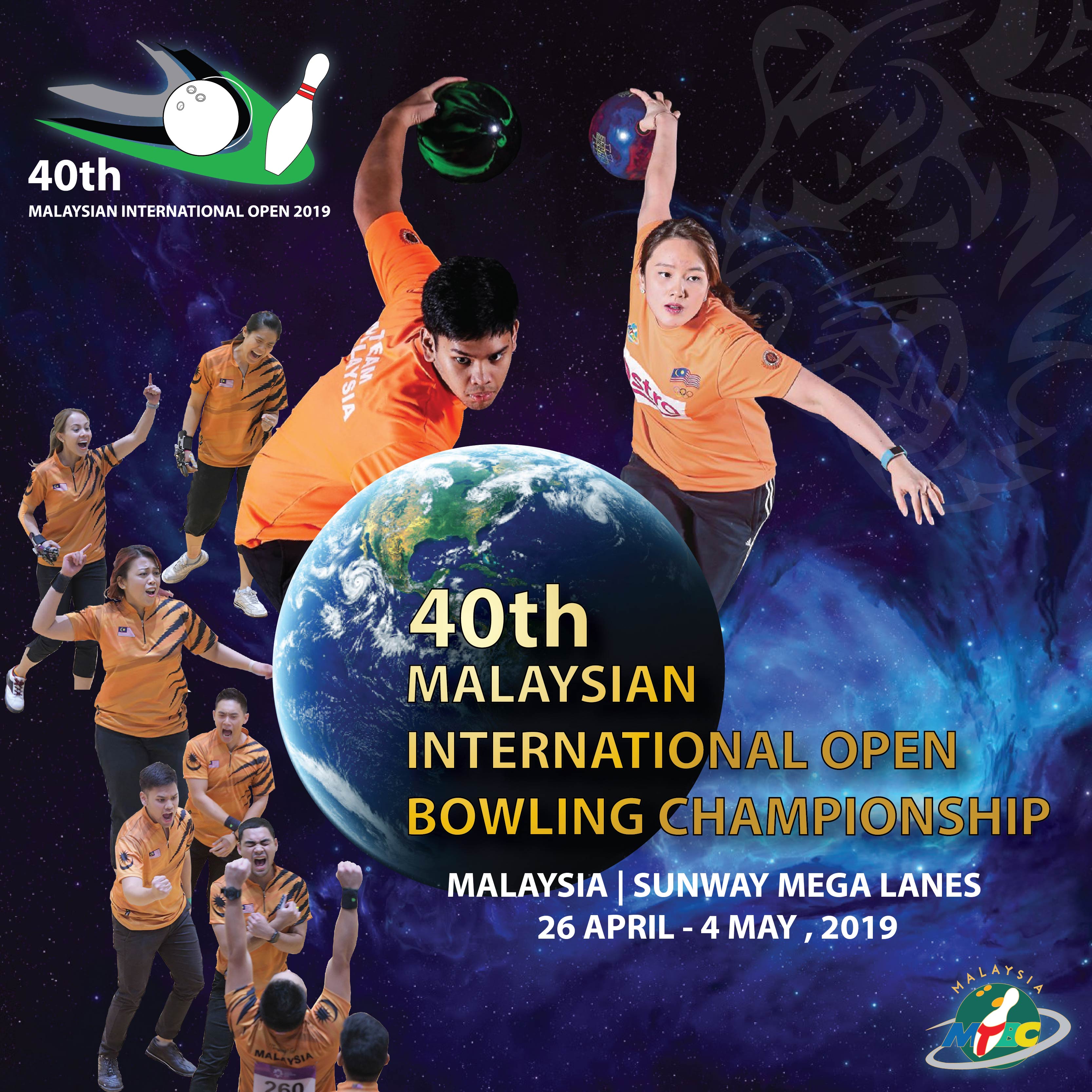 Greetings from Malaysian Tenpin Bowling Congress.
After an absence of 2 years. The 40th Malaysian International Open Bowling Championships 2019 is back. It will be held from 28 April – 4 May 2019 at the Sunway Mega Lanes, Sunway Pyramid, Petaling Jaya, Malaysia.
The Malaysian International Open Bowling Championships will have an increased prize fund of RM 405,750.00, with the Men's Open category prizes up to the 24th position, and the women's category up to the 16th position. It attracts more than 400 participants from countries globally. It is sanctioned by World Bowling and Asian Bowling Federation.
For our foreign friends. It will once again be a competitive championship with a world class field. Another superb reason to participate would be to get pampered by the Malaysian Hospitality. Malaysia with its unique and diverse culture never fails to mesmerize its visitors. The Malaysian Hospitality is renowned combined with fascinating destinations to visit, not to forget the galore of food to pamper your taste buds.
The President and the members of the Organising Committee cordially extend their sincere invitation to you and your bowlers to participate in the 40th Malaysian International Open Bowling Championships.
Official Hotel Booking & Airport Transfer Arrangement Form
QUALIFYING RESULTS
MASTER FINALS RESULTS