MALAYSIAN TENPIN BOWLING CONGRESS
Together We Serve To Better Our Sport
Malaysian Tenpin Bowling Congress is the national governing body for the sport of tenpin bowling in Malaysia and is recognized as such by the Olympic Council of Malaysia, and the Government through its Ministry of Sports and the National Sports Council. It is also recognized as such by World Bowling and Asian Bowling Federation. The Malaysian Tenpin Bowling Congress' objectives are to promote, regulate and organize the sport of tenpin bowling in Malaysia with particular emphasis on excellence. MTBC currently has 13 State and Federal Territory affiliates and MTBC regulates tenpin bowling disciplines, organizes the prestigious Malaysian International Open, the National Championships, the Interstate Championships and sanctions numerous others. MTBC has also a coaching development system as well as a world-class youth development program that has created a number of world champions throughout the years. It is helmed by Dato' Dr. PS Nathan, who himself was an established bowler back in the days, since its establishment in 1974.
Quick Links
MTBC Information
Sportexcel-MSN-Milo-MTBC National Junior Circuit 2017
Get the latest info on the National Junior Circuit here
National Sports Day Baker's Challenge 2017
Come join us in a day of fun and competition. The Malaysian National and National Youth teams will be at the venue for a "Greet and Meet' sessions with all bowling enthusiasts and the public.. Drop by Wangsabowl, IoI Citymall Putrajaya. SEE YOU ALL THERE!
41st National and 30th Interstate Championships 2017
NCIS 2017 will be held from 21 – 29 April 2017
MTBC Averages
Check the Current MTBC 2017 Averages here
Users on page
Now online: 1
Today: 3
This week: 63
Overall: 135155
Latest News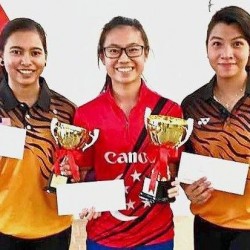 PETALING JAYA: National youth bowler Nerosha Keligit missed out on a golden chance to reclaim the girls' Open title at the Singapore Open. The 20-year-old Sarawakian let slip a 37-pin advantage with two games remaining to finish second with an eight-game 1,781 total — 45 pins behind homester Charlene Lim – at the SingaporeBowling@Rifle Range[…]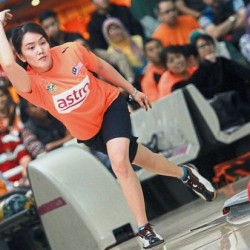 PETALING JAYA: One down, three to go. Having qualified for the Wichita Open's stepladder finals in style in Kansas, the United States, last Saturday, national bowler Sin Li Jane is not resting on her laurels just yet. The 25-year-old has vowed to hunt down more TV finals appearances on the Professional Women's Bowling Association (PWBA)[…]
Previous
Next