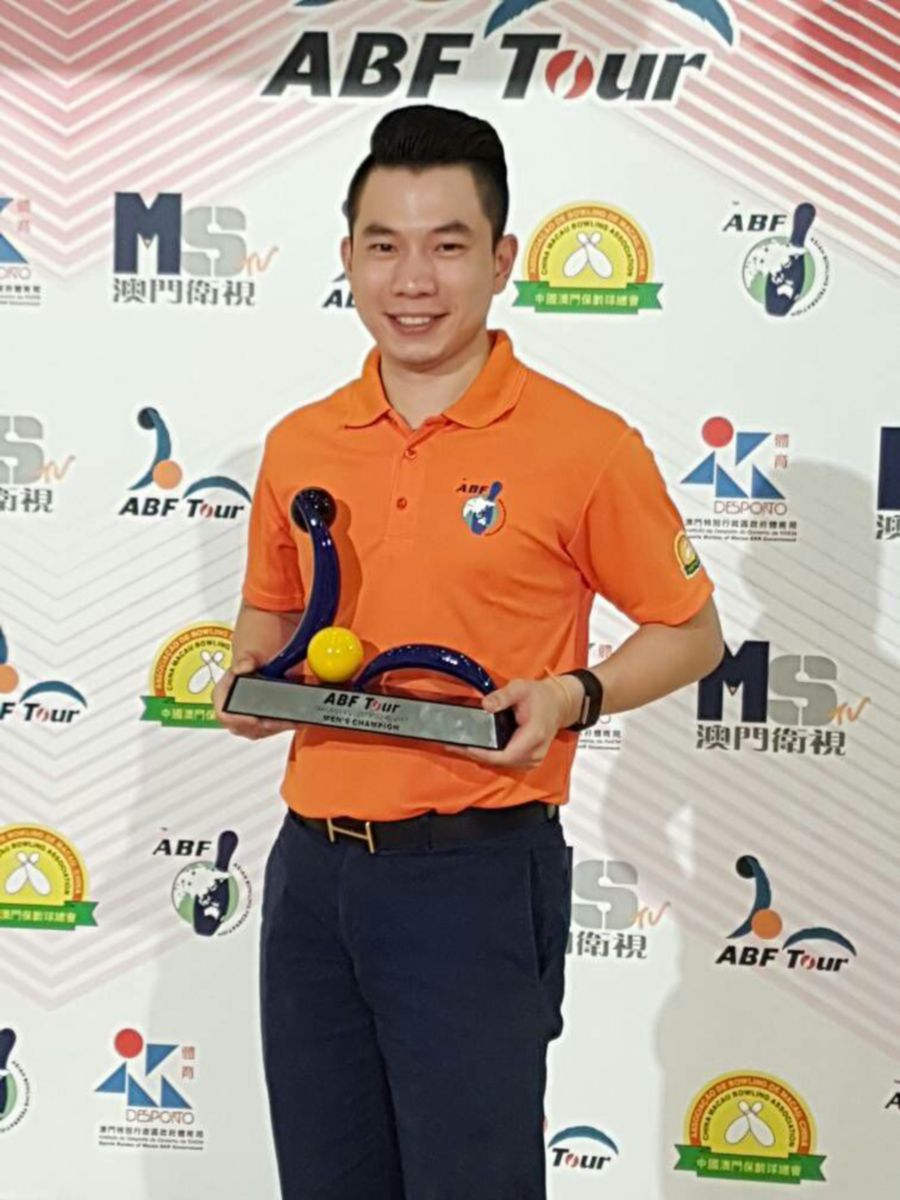 KUALA LUMPUR: Malaysian bowler Adrian Ang ended his four-year international title drought by winning the Macau leg of the ABF Tour by a single pin in Cotai on Sunday.
The 29-year-old defeated South Korea's Baek Jong Yun 268-267 under the new bowling format in the men's final.
The win puts Ang in contention for a spot in the national bowling team to compete in the upcoming Sea Games to be held in Kuala Lumpur from Aug 19 to Aug 30.
Jong Yun led the opening frames with four consecutive strikes before Adrian regained composure to turn the tide.
Ang almost blew it in the 10th frame when he drew a split. He only managed to spare two of three pins in his final throw.
Yong Jun needed to strike in his 10th frame but only scored nine pins to finish in second place.
"It is great to finally end my title drought here. I threw a bad shot in the 10th frame but luck was on my side today," said Ang in Macau on Sunday.
"The win is definitely a boost for me in my quest to represent the country in the Sea Games.
"I hope to carry on the momentum and (retain my) confidence for upcoming events."
Earlier, Ang defeated Thailand's Atchariya Cheng 278-266 in the first round, followed by wins over India's Dhruv Sarda (300-268) and Macau's Lee Tak Man (278-238) to earn a berth in the final.
Compatriot Alex Liew exited the competition after losing to Jong Yun 289-267 in the semi-finals.
National youth bowler Nora Lyana Nastasia was Malaysia's best performer in the women's event.
She lost 235-170 to Indonesia's Putty Armein in the semi-finals.
Putty won the title by overcoming Korean Lee Young Seung 232-226
By Ajitpal Singh – The New Straits Times – 25 June 2017