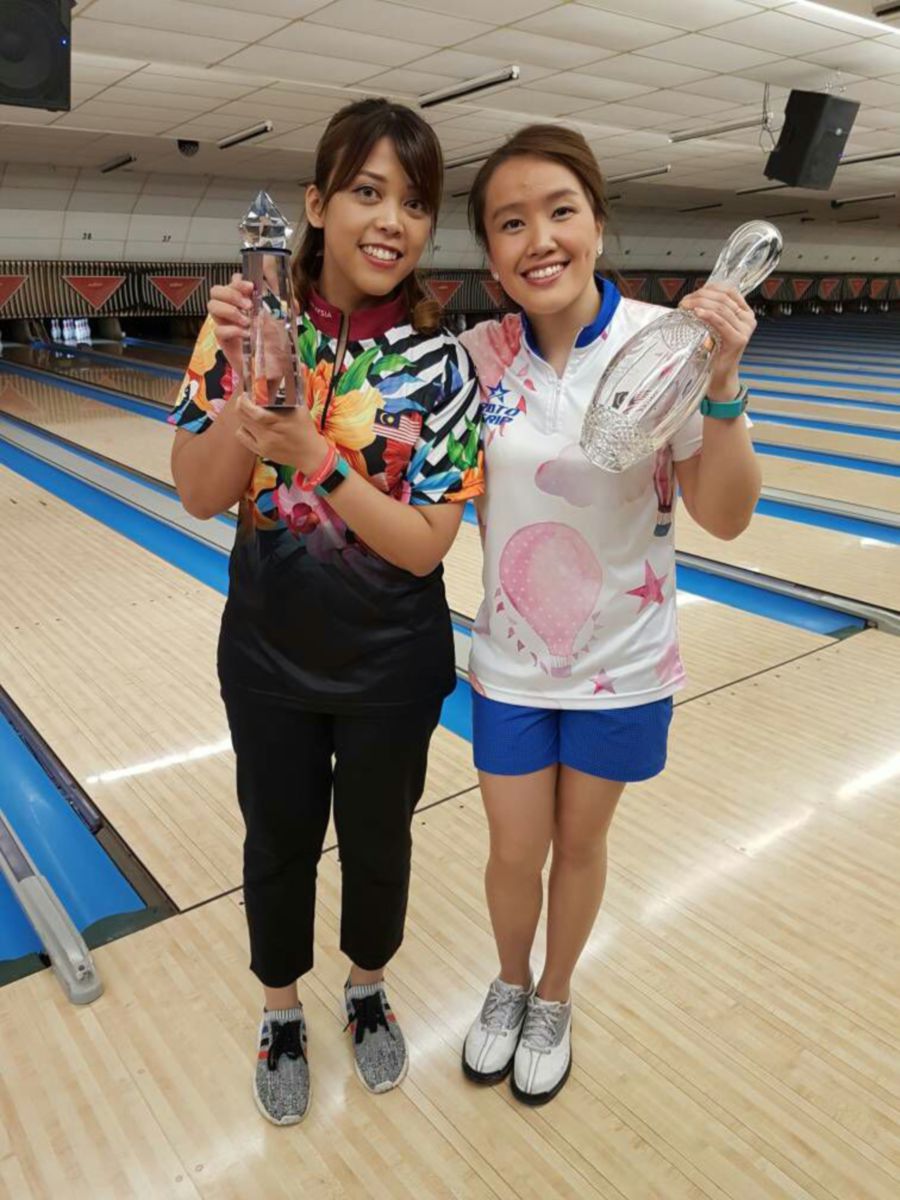 KUALA LUMPUR: It was a historic day for Malaysia in the Professional Women's Bowling Association (PWBA) Tour in the United States on Sunday.
The tour is regarded as the most prestigious and challenging women's event in the world.
Siti Safiyah Amirah Abdul Rahman etched her name in the history books by becoming the first Malaysian champion in the tour by winning the Wichita Open in Wisconsin.
She defeated teammate Li Jane 224-170 in the final.
But Li Jane made amends by winning the Lincoln Open when she overcame Aruba's Thashaina Seraus 222-186 to become the second Malaysian champion on the tour.
"I'm just too happy to say anything. I told them to go for it and make history for Malaysia and they heeded my advice to make the country proud," said national coach Holloway Cheah on Monday.
The stepladder finals of the Wichita Open, Lincoln Open, Detroit Open and Players Championship were held in Green Bay on Sunday.
 By Ajitpal Singh – New Straits Times – 26 June 2017