We in the Malaysian Tenpin Bowling Congress (MTBC'74) feel proud and privileged to be the first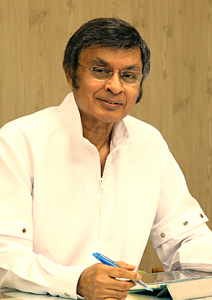 National Sports Association to have secured its very own home page in the World Wide Web and thus become one more in a maze of home pages in Malaysia's Multimedia Super Corridor, the brain child of our Prime Minister YAB Dato' Seri Dr Mahathir Mohammed.
That this is the latest in a series of remarkable firsts is testimony to MTBC's visionary and entrepreneurial leadership which has transformed Bowling in Malaysia, from its humble and discredited parlour game status in 1974 with only four States as its members, only 5 bowling Centres in the entire country and hardly 100 registered bowlers, to its present status as not just a Sport but one of only two premier Sports in the country and a dominant world power in the game.
That its humble beginnings include its resurrection from the ashes of its previous unhappy life when it lay deregistered in the archives of the Registrar of Societies until my persistent pleas for a the need for its revival met with the approval of the Registrar is yet another miracle in its new life.
Among its many firsts include being the first National team in Malaysia to win a gold at the Asian Games(1978), the first Malaysian Sport to win a gold at an official World Championship (1979) and the first Malaysian Sport and indeed the first Asian Sport to have produced a President of a World Sports Federation (in its President Dato' Dr. P.S. Nathan as President of the World Tenpin Bowling Association from 1987 till 1995) and re-elected as President in 1999.
Yet another of its firsts is its success in persuading the powers that be to include Tenpin Bowling as a medal Sport for the first time in the history of the Commonwealth Games where it will make its maiden appearance in the Kuala Lumpur Games in September 1998.
All these of course did not come down with yesterday's shower but by dint of intelligent planning and unwavering perseverance by successive generations of Council members working with me over a period of now 25 long years.
I would be remiss in my duty if I did not mention those that contributed more than most. They are the late Mr. Peter Yap, my Deputy President for almost 20 years, Mr. Stanley Lim, my treasurer of also about 20 years and my indomitable Honorary Secretary in the Congress Mr. Sidney Tung whose commitment defies description and whose affable and unflappable personality is perhaps the single most precious treasure of the MTBC.
No narration of the Malaysian Tenpin Bowling Congress would be complete without recognisingone more force that has had a hands-on telling effect on the destiny of Bowling in Malaysia in recent times. Here I am referring to our chief National Coach Mr. Sid Allen, formerly the National Coach of the Canadian team for 8 years. He has been the icing on the cake for us, moulding our National and Youth teams to consistent international successes, charting out and monitoring a unique yet comprehensive national development programme that is the admitted envy of many other national Sports Associations and getting done a host of musts for international excellence that others are only now beginning to emulate. Sid will leave a legacy for all times and minds.
Whither now MTBC you might well ask?
Always conscious of my belief that complacency is the
harbinger of mediocrity, we will soldier on with equal resolve as in the past, on our well trodden success strewn path, continually appraising and searching for newer avenues for advancement, while hoping and trusting that our "Partner in Sport", Land & General, and the National Sports Council, as also all our co-sponsors, will continue to stay with us and give us their precious financial and moral support for which may I take this column to thank them wholeheartedly and to assure them that their trust in us is not and never will be misplaced.
Sincerely in Bowling